We want to share with you our first official report of impact, so we can become more responsible, transparent, and to motivate other organizations and people to see that in which we need to improve, and set bigger goals for next year.
And the ones after that.
There´s still a lot left to do, but we are glad to be on this journey.
This is just the beginning.
People from the community join as
collectors of our collection chain.
People connected and linked through different
digital dynamics.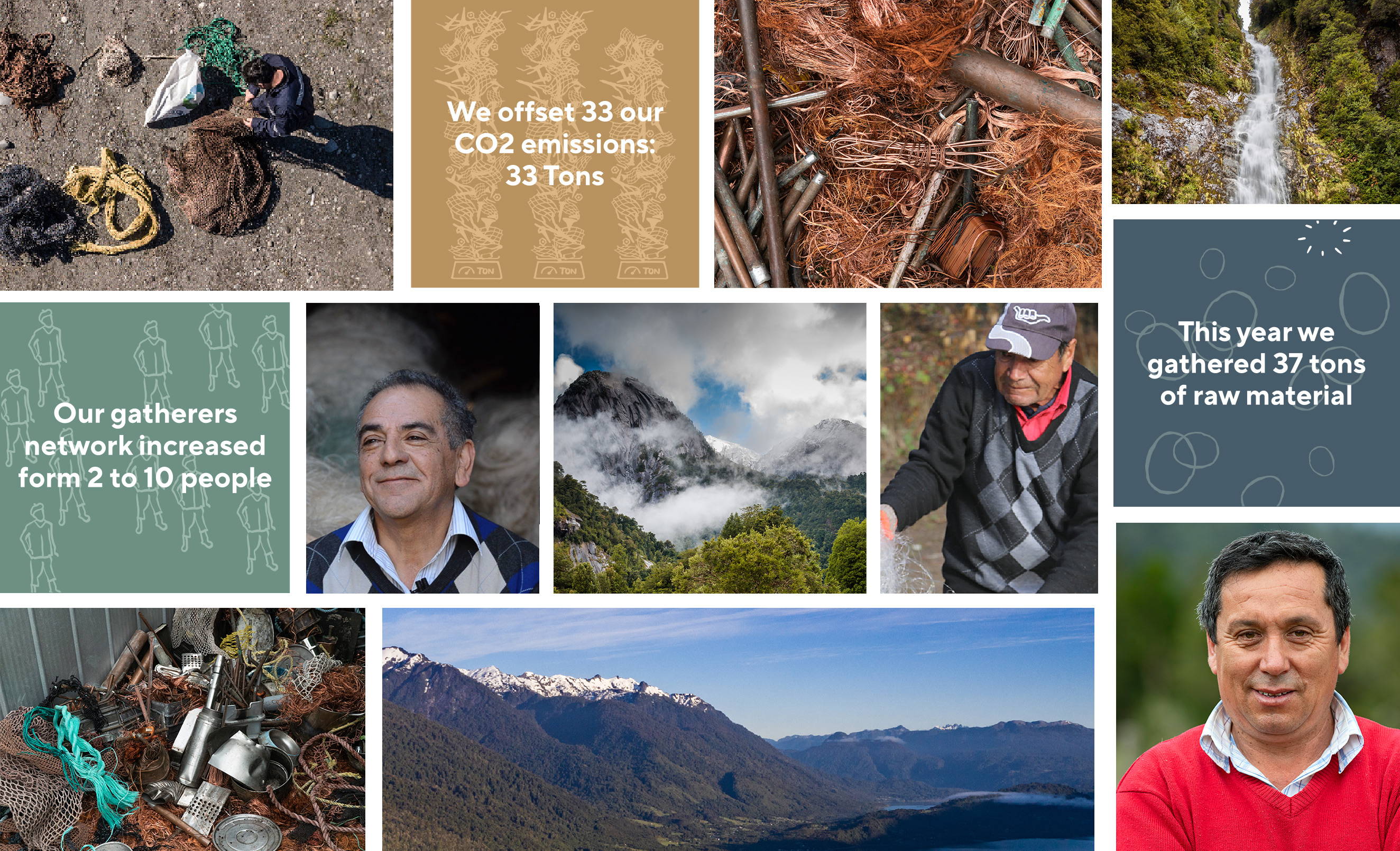 Nine years ago we started with a question: what would the world look like if we understood that we are all nature?
We were convinced that if we worked together, we would be able to create an entirely different way of understanding what a company can be. A group of people sharing passions coming together to bring a long term vision into reality; connecting nature conservation with rural empowerment through product innovation. We have come a long way since we started. We have created our own Karün Conscious Development Model TM which is recycling tons of discarded material, working together with hundreds of rural entrepreneurs to protect hundreds of thousands of hectares of pristine nature in one of the wildest areas in the world; Patagonia. We still have a lot to do. The problems we are facing as humanity are ever more challenging, and it is our belief that the only way to solve them is by looking at each others' eyes and see how nature is reflected in all of us, and from that understanding, start building trust.
This report is an important milestone for us, as it is the first outcome of a team effort in measuring as much of our impact as we can. It is a first step in a long road where we aim to prove through example that it is possible to change the way we relate to our natural environment, and we intend to measure every step of the journey and share it with the world, so that our discoveries as well as our challenges can serve as inspiration for others out there.
Let's look at the world from a different point of view.
Thomas Kimber
Founder & CEO